What's Causing My Heel Pain?
posted: May 29, 2018.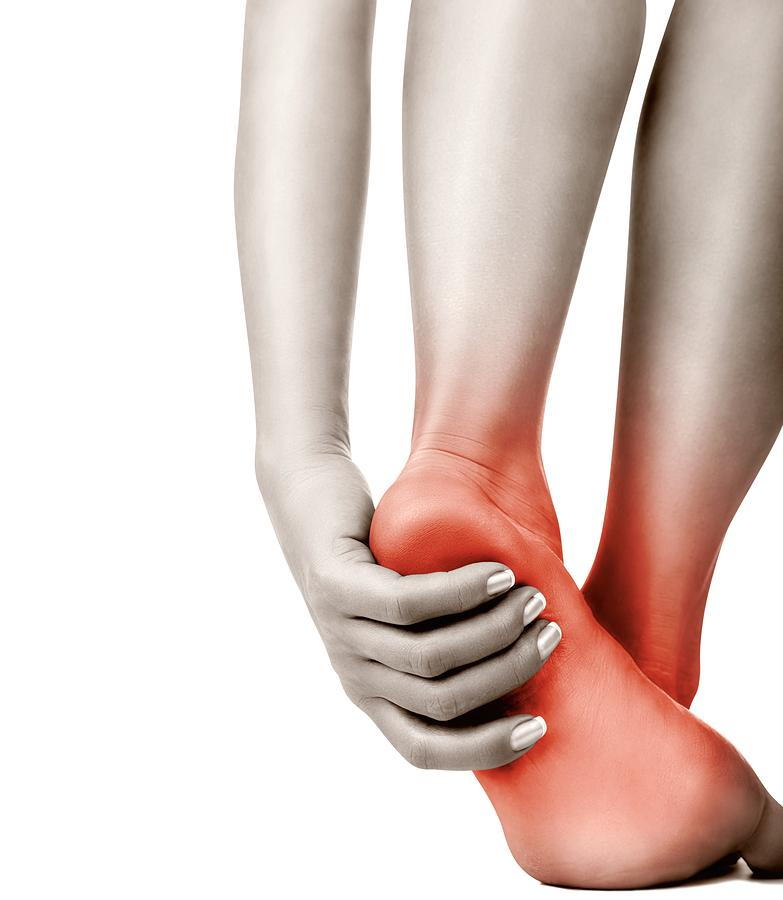 Does your heel hurt but you don't know why? Although heel pain can occur for many reasons, it's often caused by a few common foot conditions. Dr. Eric Gessner, Dr. Bryan Groth, and Dr. Jacob Fassman of Colorado Foot and Ankle help Colorado Springs, CO, residents manage heel pain and other foot and ankle conditions.
Have you stepped on a hard object?
Heel pain doesn't necessarily mean that you have a serious foot condition. For example, it's surprising how much your heel can hurt if you happen to step on a rock, stray toy, or another hard object. After you step on the object, a painful bruise may form in the layer of fat that cushions the bottom of your foot. Known as metatarsalgia, or "stone" bruise, the condition can also occur if you run, jog, or walk in shoes that don't provide enough cushioning for your heel. In most cases, pain from a stone bruise goes away if you stay off your feet as much as possible for a week or two.
Did the pain occur after an accident?
An auto accident or jump or fall can cause a heel fracture. Although the pain may be severe, that's not always the case. If your pain appeared shortly after an injury, call your Colorado Springs foot doctor as soon as possible.
Is the pain worse when you first wake up?
You may have plantar fasciitis if you experience sharp, stabbing pains when you take your first steps in the morning. The foot condition occurs when the layer of connective tissue that connects your heels to your toes becomes inflamed. Other symptoms of plantar fasciitis include pain after sitting or being inactive for a while or heel pain following exercise.
Do you feel the pain in the back of your heel?
Pain at the back of the heel can be caused by inflammation of your retrocalcaneal bursa or your Achilles tendon. In addition to pain, symptoms may include swelling and tenderness. Because retrocalcaneal bursitis and Achilles tendinitis have similar symptoms, it's important to schedule an appointment with your podiatrist to determine the cause of your pain.
End your heel pain with a visit to the foot doctor. Call our Colorado Springs, CO, podiatrists--Dr. Gessner, Dr. Groth, and Dr. Fassman of Colorado Foot and Ankle--at (719) 475-8080 to schedule your appointment.
Tags: Heel Pain